Recipes by

Chad and Suzanne LeMaire This is a traditional biscuit recipe that has been modified for contemporary tastes. These have a light, sweet taste and are perfect for breakfast. Ingredients 2 cups flour 1/3 cup sugar 2 tsp baking powder 1/2 tsp baking soda 1/4 tsp salt 8 ounces lemon yogurt 1 egg slightly beaten ...
Read more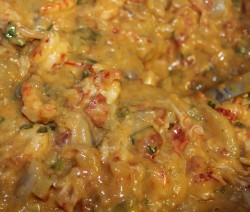 This is actually our go-to etouffee recipe, even though it contains no butter or crawfish fat. The flavors are really incredible and have been known to prompt marriage proposals (no kidding, just ask Shauna Chauvin Richard!) Ingredients 1 lb crawfish tails or shrimp, peeled and cleaned 1 onion, chopped 1 ...
Read more