Fruit Cobbler
2002-10-03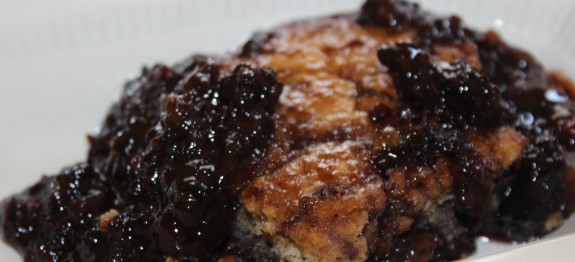 Yield :

8

Servings :

8

Prep Time :

15m

Cook Time :

30m

Ready In :

45m
An easy fast cobbler taking less time than the classic version.
Ingredients
1 stick butter
1 cup sugar
1 cup self-rising flour
1/2 cup milk (may take up to 3/4 cup)
1 large can of fruit filling any flavor
Directions
Step 1
Melt butter in long cake pan.
Step 2
Mix the sugar, flour and milk and pour the batter over the melted butter.
Step 3
Top with fruit. Bake at 400 degrees for 25 to 30 minutes.