Recipe Type:
Turkey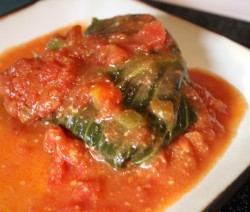 Ingredients1 cabbage, large 1/2 lb ground beef 1/2 lb ground pork 1/2 cup rice, raw 2 (8 oz) cans tomato sauce 1/2 cup water 1/3 cup lemon juice 1 onion, chopped 2 eggs, beaten 1 (10 oz) can Rotel tomatoes 1 bell pepper chopped salt and pepper to tasteDirectionsStep 1Boil ...
Read more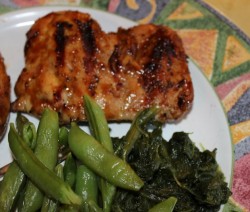 Ingredients1/2 cup onion, chopped fine 1/2 cup bell pepper, chopped 1 (8 oz) can Gebhardt's barbecue sauce (or other bbq sauce) 1 bottle ketchup 1/4 cup sugar 1/2 cup celery, chopped 2 cloves garlic, minced fine 1 (15 oz) can tomato sauce 5 drops Worcestershire Sauce 1/4 cup salad oilDirectionsStep ...
Read more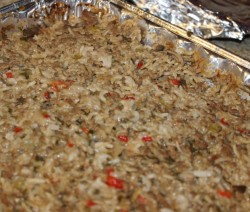 Also known as "Louisiana Dirty Rice", this dish is a true Cajun classic. There are many ways to make this dish, and this is one way from a friend of mine. Ingredients1 lb ground meat, browned 1 cup raw rice 1 (10 oz) can cream of chicken soup 1 can ...
Read more