Recipe Type:
Turkey Most season a turkey only on the outside of the skin. The trick for better flavor is to season the turkey breast underneath the skin. This method imparts the flavor throughout the breast meat.
Read more My husband and I love turkey meat. Our supermarket has ground turkey at such bargain prices I decided to make my stuffed bell peppers with it and then ended up using products in our pantry to complete the ingredients. This is an original recipe and is simply delightful.
Read more With the big rage for frying turkeys, this recipe fits the bill to stuff (inject) your holiday turkeys or any meat that you can deep fat fry or bake.
Read more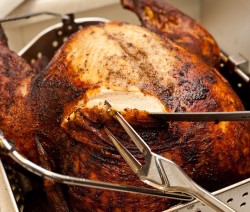 One of my favorite cooking ideas is to deep fat fry our turkey for the holidays or New Year's parties. My wife loves it when I cook; gives her time to do the other baking and cooking while I prepare the main dish.
Read more A great dinner addition (even for those who don't love Broccoli).
Read more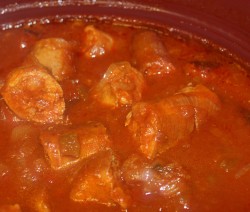 An old time classic. Simple but filling.
Read more