Recipe Type:
All Seafood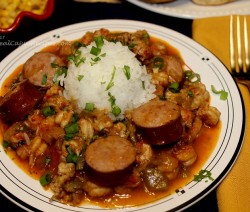 A Cajun dish so common, it's in everyone's recipe box. The no-soup etouffee -one of my personal favorites.
Read more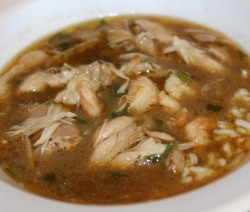 A true Cajun classic. The original recipe had 2 tbsp vegetable oil and 2 tbsp flour and  quarts of water. At the end of the cooking cycle right before being served, the powdered file was added and the cook would dip the ladle in and out of the gumbo aerating the broth; ...
Read more Quick and easy way to make a one-pot meal. Add a green salad and garlic bread for a complete dinner.
Read more