Recipe Type:
All Seafood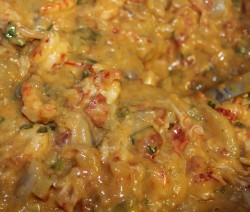 This is actually our go-to etouffee recipe, even though it contains no butter or crawfish fat. The flavors are really incredible and have been known to prompt marriage proposals (no kidding, just ask Shauna Chauvin Richard!)
Read more Since seafood is plentiful in the South, one of the more popular dishes is shrimp stew. With some of our Cajun slang, shrimp is sometimes pronounced "shramp". Either way you say it, it is still good. Boiled, peeled eggs are often added to this recipe.
Read more You could leave off the shrimp and it would still be great.
Read more Recipe dates back 30 years. An old time favorite that's enjoyed still. This is a very versatile dish and you can replace the shrimp with crawfish or crab meat.
Read more A rich crab bisque for a main meal or as an appetizer. A good friend Kenneth from Breaux Bridge, LA, gave me this recipe many, many years ago.
Read more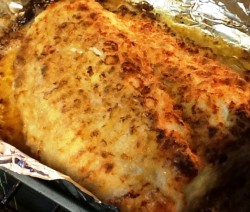 Fun Facts on Catfish from the Tennessee Aquarium During the 19th century, giant blue catfish weighing from 125 to 200 pounds were reportedly caught on a regular basis. In his book "Steamboating: 65 Years on Missouri's Rivers," Capt. William Heckman described a 315-pound blue cat caught just after the Civil ...
Read more During summer when eggplants were plentiful and shrimp were to be had, Momma would make this simple eggplant dressing. Cooking for 9 children always kept Momma busy.
Read more