Recipe Type:
All Poultry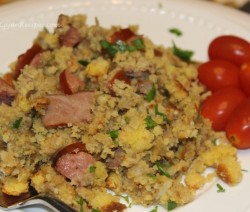 A great casserole made without rice. An eggplant casserole made without rice that can be eaten as cooked, or used for stuffed bell pepper or for delicious cornbread dressing.
Read more Merliton is also known as chayote, custard marrow, christophene, chouchoute and mango squash. For all these exotic names, this is simply a type of squash family, made particularly yummy in this recipe.
Read more The secret to this gumbo is the roux! Always use warm to hot water to dissolve the roux. While you're at it, make extra roux as it keeps well in or out of the refrigerator.
Read more To get this recipe, I had to beg and rely on a memory! Kaplan's finest and some older softball players, the Jr Bucs and Lady Bucs, recently reunited. This pasta dish was one of the the "hits" of this baseball reunion. The cleats and gloves that had been hung up ...
Read more You will be using a BBQ pit for this dish! Crab boil makes the flavoring difference in this chicken. We think this chicken can compete in flavor with KFC Chicken! Buy an extra case of beer (Drink Responsibly) to treat the cook or better yet Kiss the Cajun Cook – ...
Read more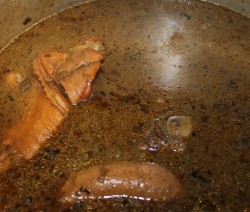 This fresh hen gumbo will have you wanting to lick the bowl!
Read more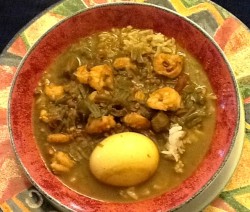 In 1973, the Louisiana Governor issued a proclamation naming Bridge City, "The Gumbo Capital of the World". The 2006 GUMBO FESTIVAL festivities begin on Friday, October 13th, and continue on the14th and 15th. Located on the west bank of the Mississippi River directly across the Huey P. Long Bridge from ...
Read more