Recipe Type:
Beef Giblets used in this recipe typically include the heart, gizzard, and liver.
Read more This Mexican-inspired is a Cajun favorite.
Read more A slow cooked roast in a crock pot, adding roux for a robust gravy; this recipe is not quick but the results make a great Po-Boy sandwich.
Read more Good side dish with bar-be-que or pork-loin roast.
Read more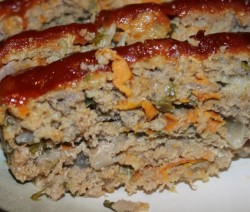 Meatloaf can be made with any variety of meats (picture is turkey and small amount of pork sausage). You can use any single ground meat or mix pork with beef or combine venison with pork. Any combination sure to please the hungry Cajuns.
Read more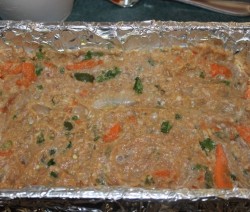 This is a semi-spicy Cajun meatloaf that calls for Everglade Seasonings which is also known as Monkey Dust. It is made of salt, spices, monosodium glutamate, dehydrated garlic and onion, sugar, and papain.
Read more This is a hand me down of Bert's Freezo famous Chili recipe. The drive-in, Bert's Freezo which was located in Kaplan, LA had the best Chili dogs and Chili Frito Pie ever. The recipe was given to Tommy originally from Mr. Campbell's (late cook at the American Legion) son. He ...
Read more Chrissy's uncle sent us this prodigious recipe  Prodigious you say… why not just say impressive
Read more