Recipe Type:
Beef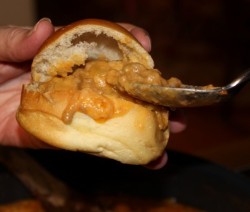 This is a very popular Cajun dish, a pistolette is savory, stuffed bread roll, which is then baked or deep-fried. Cooking in the wax paper makes for a crispy crust so don't skip that step! Sautéed bell pepper and breakfast sausage make for a nice addition.
Read more Dirty Rice gets its name from the rice looking "dirty" after the dish is complete. The chicken giblets give this dish its unique flavor.
Read more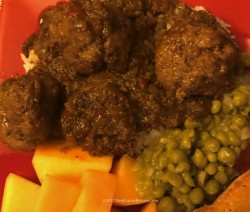 The author/chef writes – "I have many fond memories of eating this dish growing up. There are as many variations as there are cooks in Acadiana, all of them wonderful. This is a recipe that I think everyone in the Acadian culture has had, and does not share with outsiders. ...
Read more The author writes "I wasn't able to find the recipe but I do remember exactly how it was prepared. My mother directed me on how to prepare it. Grillards is really marinate (marinating pieces of meat). I like lots of onions and bell peppers so I usually add more after ...
Read more Goulash originated in Eastern Europe, but is now commonly made in Southwest Louisiana.
Read more Ribs make such a delicious dish. Short ribs are some of Mawmaw's favorite. Beef short ribs are larger and usually more tender and meatier than their pork counterpart, pork spare ribs. Short ribs are cut from the rib and plate primals and a small corner of the square-cut chuck. A ...
Read more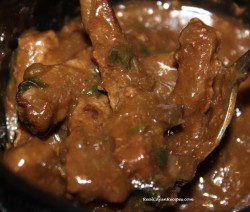 Grillards or Grillades is very popular meat dish and are served on grits or rice.
Read more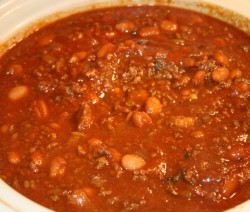 This chili is super easy to make and super good..
Read more