Recipe Type:
Beef Ribs make such a delicious dish. Short ribs are some of Mawmaw's favorite. Beef short ribs are larger and usually more tender and meatier than their pork counterpart, pork spare ribs. Short ribs are cut from the rib and plate primals and a small corner of the square-cut chuck. A ...
Read more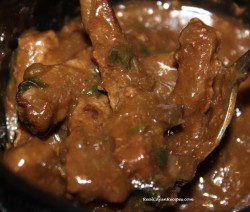 Grillards or Grillades is very popular meat dish and are served on grits or rice.
Read more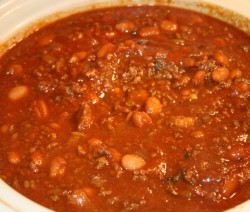 This chili is super easy to make and super good..
Read more Giblets used in this recipe typically include the heart, gizzard, and liver.
Read more This Mexican-inspired is a Cajun favorite.
Read more A slow cooked roast in a crock pot, adding roux for a robust gravy; this recipe is not quick but the results make a great Po-Boy sandwich.
Read more Good side dish with bar-be-que or pork-loin roast.
Read more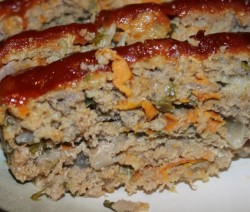 Meatloaf can be made with any variety of meats (picture is turkey and small amount of pork sausage). You can use any single ground meat or mix pork with beef or combine venison with pork. Any combination sure to please the hungry Cajuns.
Read more