Recipe Type:
Beef A versatile eggplant dish to make with either rice or cornbread.
Read more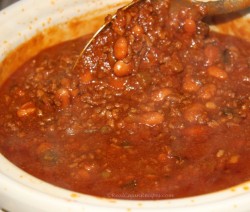 Chili always a favorite! Cooking slow and easy on the stove top or place in the slow cooker after browning the meat and basically forget about it.  It can be made with any combination of meats.such as beef, pork and venison.
Read more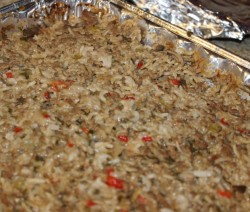 Also known as "Louisiana Dirty Rice", this dish is a true Cajun classic. There are many ways to make this dish, and this is one way from a friend of mine.
Read more You could leave off the shrimp and it would still be great.
Read more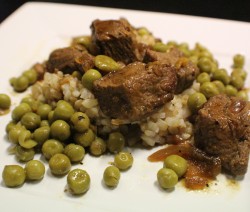 Rice and gravy is a staple here in South Louisiana. It's one of the first things you learn to cook. Any meat can be used, including chicken. This recipe was used in an instructional blog post if you'd like to have more guidance or see more photos.
Read more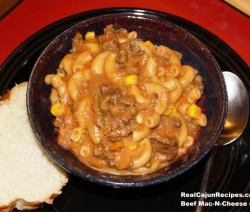 This dish is easy, inexpensive and yummy comfort food being mixed into one pot!  My kids always called this dish Goulash but not sure why. Hungarian Goulash where the dish name Goulash originated was a stew mixture made with beef and vegetables. My guess is because what you cooked ended ...
Read more