Recipes With Course:
Main Dishes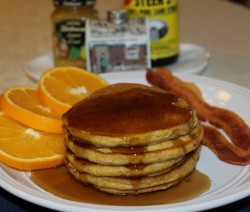 Happy Halloween!!! Giant pumpkins can be grown for competitions, with some weighing over 1000 pounds!  In 2010, the world record was 1810 pounds! That's huge according to sciencekids.com!  As a food, pumpkin can be baked, roasted, steamed or boiled or made into pancakes! You can make scratch pancakes for this ...
Read more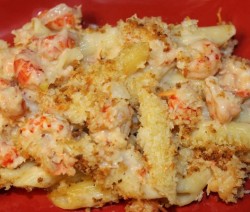 My daughter had sent me Truffle Oil from Belgium while living overseas, I then set out to find a recipe or recipes where I could use the oil. It seems there are recipes all over the net using this product. This recipe is an adaptation from FoodNetwork. Although not original ...
Read more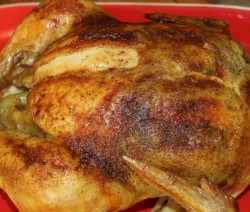 eduation.yahoo.com relates that the Cornish chicken, a breed of poultry that originated in Cornwall, England, gained prominence only after it was established in the United States. Its body shape is quite different from that of other chickens. Both males and females have short legs and broad muscular breasts. The stuffing used in this ...
Read more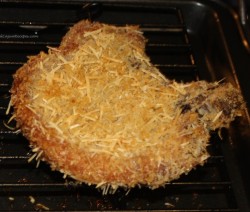 Pork has always been a favorite of the Cajun culture. Our more popular dishes made from pork are boudin, cracklings, and hog-head cheese, From the High Plains Midwest Agricultural Journal –Pork tenderloin is just as lean as a skinless chicken breast. –It takes about eight minutes to broil, grill or ...
Read more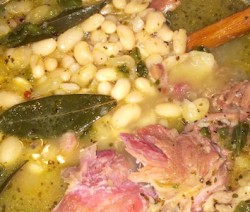 This is an amazing ham and bean soup.  It's also the perfect way to use the leftover ham bone or ham slices after Thanksgiving or Christmas.  An added bonus to this recipe is its flexibility.  If you don't deem yourself a great cook, or are afraid of taking on such ...
Read more This is a special venison broth that can stand alone as a broth for pasta or, if you clarify it later, as a consommé. It's stronger in flavor than stock, so if you use it as a base for stews or soups, remember that – and label your jars accordingly. ...
Read more Great main dish for any occasion, nearly fat free and will wow your eaters! Ingredients2 pounds ground venison 2 chopped onions 2 chopped bell peppers 1 cup drinking wine 2 cans diced tomatoes w/ green chilies (Rotel) 1 can whole tomatoes 1 can red kidney beans 1 can pinto beans ...
Read more This is a nice venison chili. Ingredients4 pounds ground venison 1 1/2 pound of ½" cubes of venison steak or loin cooking oil 4 large chopped onions 4 minced gloves garlic 4 cans 7oz. mild diced green chilies (drained) 1 can crushed or diced tomatoes 2 tsp salt 1 tsp ...
Read more