Recipes With Course:
Desserts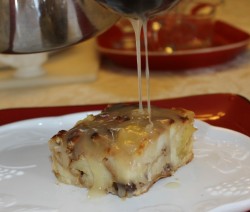 Rum Sauce for Bread Pudding – Sauce can be made with Rum Flavoring, Rum Liquor or Whiskey. Ingredients3/4 cup sugar 2 tbsp flour 1 cup water 1 stick butter 1/2 tsp vanilla 2 tsp rum or rum extractDirectionsStep 1Combine flour, water, sugar and butter in a sauce pan. Step 2Cook ...
Read more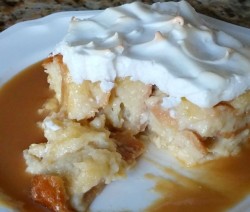 This is one of Elizabeth's favorites also….  Photo Credits to  Elizabeth Bourgeois Fuller.. Ingredients8 bread slices, broken up 4 cups milk, warmed 4 eggs, separated 1 (12 oz) can evaporated milk 1 tbsp vanilla plus 1 tsp vanilla 1 1/2 cups sugar 1 (20 oz) can crushed pineapples, drained 1/2 stick ...
Read more Ingredients3 egg whites 1 cup sugar 1 tsp vanillaDirectionsStep 1In a bowl or stand mixer, beat the egg whites until they are stiff and peaking. Continue beating and gradually add the sugar and vanilla. This recipe will frost a 9x12 pan or a 3-layer round cake.
Read more Ingredients4 slices of white bread 4 tbsp sugar 3 1/2 cup milk 4 eggs, separated 1 tbsp vanilla extract pinch of salt 1/2 stick butter raisins, optionalDirectionsStep 1Break bread into an oven-safe dish. Soften the bread with small amounts of milk. Step 2 Beat the sugar and egg yolks together ...
Read more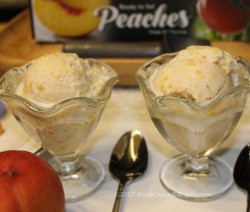 Ingredients4 cups fresh peaches, peeled and pitted 1 1/2 cups sugar 1 pint Half & Half or for richer flavor - Whipping Cream 1 quart whole milk 1 tbsp vanilla 1 tbsp lemon juice1 cup fresh peaches cut in small chunksDirectionsStep 1Process the 4 cups fresh peeled peaches in a ...
Read more Ingredients1 lb pecan halves 3 egg whites 1 cup sugar 1/2 cup butter Dash of saltDirectionsStep 1Toast pecans by spreading in one layer on a cookie sheet and baking at 325 degrees until light brown (about ten minutes). Step 2 Beat egg whites until frothy. Add sugar and beat until ...
Read more Ingredients Ingredients6 egg whites (3/4 cup) 2 cups sugar 1 1/2 tsp lemon juice or vinegarDirectionsStep 1In a stand mixer, gradually beat the sugar into the egg whites until very stiff and glossy. Step 2 Spread on a paper lined cookie sheet or make into rounds. Bake at 275 degrees ...
Read more Ingredients Ingredients1 (8 oz) can pineapple tidbits 1 (16 oz) can fruit cocktail 1 (11 oz) can mandarin oranges ½ (11 oz) bag miniature marshmallows ½ (14 oz) bag shredded coconut 1 (10 oz) jar cherries 1 pint sour cream 1/2 cup pecans, choppedDirectionsStep 1Drain all the fruit for 2 ...
Read more