Recipes by

Veronica DeValcourt Day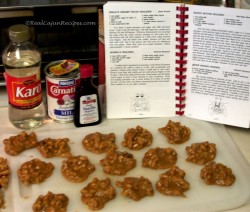 ...Melt in your mouth good. – These pecan pralines are rich and buttery, sugary with a nice pecan crunch and very addicting....
Read more ...From Wikipedia – Sourdough is a bread product made by a long fermentation of dough using naturally occurring lactobacilli and yeasts....
Read more ...A quick drop cookie with minimal cooking time. They never go in the oven....
Read more My girlfriend gave me this recipe when she was going to college. She found the recipe in a college magazine named Co-ed, circa 1968.
Read more ...These cookies are commonly referred to as Mexican Wedding Cookies; their taste is similar to a sand tart cookie. This cookie can also be used to create unique Easter cookies, all the colors of Easter Eggs. See below for instructions....
Read more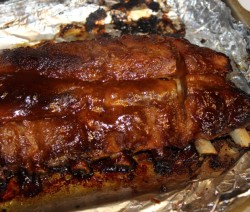 These ribs use a homemade bar-b-que sauce and just fall away from the bone when done. Although the process is a little long, the taste makes it worth it.
Read more