Recipes by

Mawmaw Broussard ...t of courtbouillon recipes, but all of them are tomato based. Coming from a long line of Cajuns from Gueydan, Delcambre, Erath, Lake Charles, Choupique, and New Iberia, etc.. I believe a true courtbouillon is a clear/white based gravy and not tomato based. I know that there are many variations ...
Read more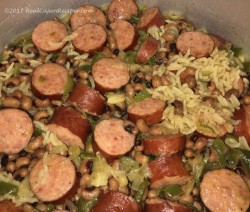 Plug in dat rice cooker! This is a fast and easy dish to make in your rice cooker.
Read more ...This is my boyfriend's favorite – he's a Cajun, born and raised in Broussard, La....
Read more ...Ribs make such a delicious dish. Short ribs are some of Mawmaw's favorite. Beef short ribs are larger and usually more tender and meatier than their pork counterpart, pork spare ribs. Short ribs are cut from the rib and plate primals and a small corner of the square-cut chuck. A ...
Read more