Recipes by

Mawmaw Broussard ...ue, and New Iberia, etc.. I believe a true courtbouillon is a clear/white based gravy and not tomato based. I know that there are many variations to Cajun recipes like étouffée. Here is MawMaw Ruby's version. Thanks to MawMaw Broussard in Gueydan, who helped put together this recipe." Ingredients 2 ...
Read more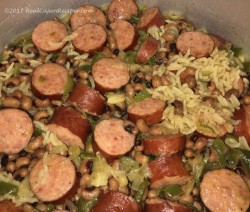 Plug in dat rice cooker! This is a fast and easy dish to make in your rice cooker. Ingredients 3/4 stick butter 1 small onion, chopped 1 small bell pepper, chopped 1 pound smoked sausage sliced and browned 1 1/2 cup raw rice Creole or Cajun Seasoning to taste 1 ...
Read more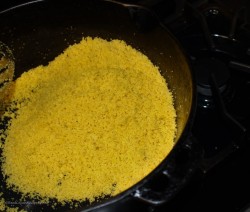 Ingredients 2 cups yellow cornmeal 2 tsp sugar (optional) 1 tsp salt 1 1/2 cups water 1 tsp baking powder 5 - 6 tbsp oil (canola preferred) Directions Step 1 Mix together all the dry ingredients. Stir the water in gradually and mix well. It will look like very wet ...
Read more Ribs make such a delicious dish. Short ribs are some of Mawmaw's favorite. Beef short ribs are larger and usually more tender and meatier than their pork counterpart, pork spare ribs. Short ribs are cut from the rib and plate primals and a small corner of the square-cut chuck. A ...
Read more This is my boyfriend's favorite – he's a Cajun, born and raised in Broussard, La. Ingredients 2 pounds medium shrimp 1 pint heavy whipping cream 1 pint half & half 2 sticks butter 2 cans chicken broth 2 tbsp Tony's Cajun seasoning 2 drops red food coloring salt & pepper ...
Read more