Recipes by

Loretta Istre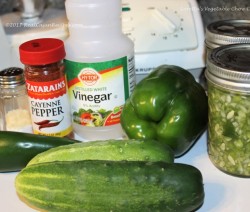 Loretta is like many Cajun cooks mixing up some of this and some of that. This recipe may be considered somewhat vague in directions but it is so good with rice and gravy and uses fresh vegetables from your garden that it is worth trying. Grandpa always has this on ...
Read more Figs make a deliciously moist cake. Ingredients 2 cups figs 2 eggs 3/4 cup cooking oil 2 cups flour 1 cup milk 1/4 tsp baking powder 1/2 tsp soda 2 tsp cinnamon 3 tsp nutmeg 1 tsp salt 1/2 tsp allspice 1 1/2 tsp vanilla 3 cups cookied figs (chopped) ...
Read more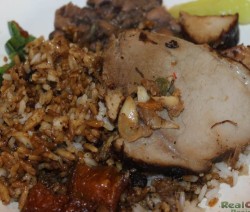 The smell of this roast cooking will make your mouth water and the whole house smell just like grandma's did. My Mom would use only garlic, vinegar, salt and black pepper which is traditional stuffing. On Sundays she would stuff her sirloin roast with the seasoned combination and cook very ...
Read more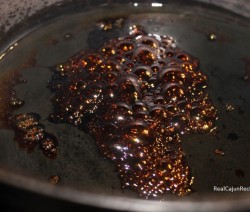 Many Cajun cooks start off their meat gravy, chicken gravy and sausage gravy by caramelizing sugar. The result is a "brown gravy" that everyone likes and Momma would be proud of. Interestingly the gravy is not sweet; caramelizing burns out the sweetness. Ingredients 1/4 cup of oil 1/4 cup sugar ...
Read more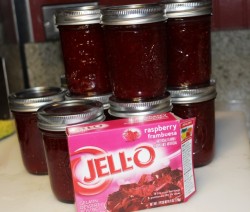 A new twist on fig jam…Raspberry flavor. The recipe does call for peeling the figs; some Cajun cooks prepare the recipe by grinding the entire fig with skin on. Fun facts on the delicious raspberry from the USDA ▪ Raspberries can be red, black, purple, and golden in color ▪ ...
Read more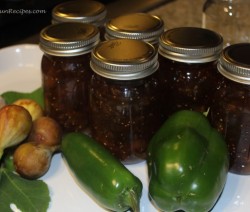 A surprise snack or appetizer made with fresh figs – Great with cream cheese and crackers. Pictures shown are half recipe. Ingredients 1 1/4 cup white wine 2 cups bell pepper seeded and diced 1 cup jalapenos seeded and diced 2 1/2 cups fresh fig sliced 1 package Sure Jell ...
Read more