Recipes by

L. Gaspard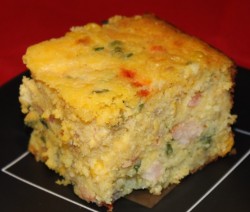 ...ous entree or side dish that's perfect for the Lenten season. Ingredients 2 boxes Jiffy Corn Bread (or use your own, if you like) 1 cup butter (margarine) 1/2 cup chopped onions 1/2 cup chopped celery 1/2 cup chopped bell pepper 1/4 cup chopped green onions 1 (10 oz) can ...
Read more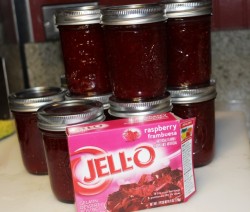 A new twist on fig jam…Raspberry flavor. The recipe does call for peeling the figs; some Cajun cooks prepare the recipe by grinding the entire fig with skin on. Fun facts on the delicious raspberry from the USDA ▪ Raspberries can be red, black, purple, and golden in color ▪ ...
Read more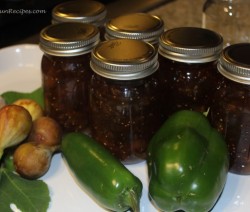 A surprise snack or appetizer made with fresh figs – Great with cream cheese and crackers. Pictures shown are half recipe. Ingredients 1 1/4 cup white wine 2 cups bell pepper seeded and diced 1 cup jalapenos seeded and diced 2 1/2 cups fresh fig sliced 1 package Sure Jell ...
Read more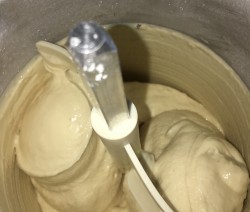 Perfect for Fourth of July Celebration. Did you know – in the process is that the machine actually churns air into the ice cream base as it freezes the mixture. After the machine has stopped either serve the ice cream as soft serve or place in the freezer to completely ...
Read more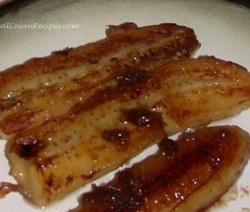 ...ed thoroughly (1 to 2 minutes). Remove from stovetop and serve. Share this: Facebook Pinterest Twitter Email Print More LinkedIn Reddit...
Read more Italian Cream Cake is a very popular wedding cake. In fact, this was the flavor of Mawmaw's wedding cake. When you eat this cake you will know why it is such a favorite. Ingredients Italian Cream Cake 2 cups flour (she does not sift first) 2 cups sugar 1 cup ...
Read more ...y. Ingredients 5 cups flour (not sifted) 3 tsp baking powder 1 1/2 tsp salt 1 tsp baking soda 1/4 cup sugar 1 cup shortening 1 package dry yeast 2 cups buttermilk Directions Step 1 Add 1 tablespoon vinegar to 1 cup milk and allow to stand at for 3 ...
Read more ...tsp almond extract 4 cups flour 1/8 tsp salt 1/2 tsp cream of tartar 2 tsp baking powder Almonds for topping the cookie Directions Step 1 Cream together the shortening and sugar. Step 2 Add the eggs and almond extract. Mix well. Step 3 Sift the dry ingredients together and ...
Read more These cookies were served in our school cafeteria; these were always the best tasting cookies when I was in school. Ingredients 1 cup brown sugar 1 cup white sugar 1 cup shortening 2 eggs 1 1/2 cup rolled oats 2 cups flour 1 cup coconut 1 tsp baking soda 1 ...
Read more ...il crumbly. Pat dough down in a 18x26 pan. Prick holes in the dough with a fork. Step 2 Bake at 350 degrees for 20 minutes or until a very light brown. Step 3 In a separate bowl, mix together the eggs, sugar and flour. Gradually add the lemon juice. ...
Read more Another classic school house cookie. Ingredients 2 cups shortening 1 cup granulated sugar 1 cup brown sugar 2 eggs 1 tsp almond flavoring and vanilla flavor each 4 cups flour all-purpose 2 tsp baking soda 2 tsp cream of tartar Directions Step 1 Cream in a large glass bowl, the ...
Read more This recipe has been adapted from Aunt Betty's recipe adding beef to the original recipe. The Ritz crackers gives this dish it unique delicious flavor. Ingredients 2 - 2 1/2 pounds fresh yellow squash - approx 6 cups 1 1/2 pounds ground meat 4 - 6 slices bacon cut 2 ...
Read more