Recipes by

Elsie LeMoine ..."The name Opera Fudge could infer that it is called such because 1) you taste it and yell for more or 2) you scream at yourself for not making more cause you ran out so fast. All kidding aside, Momma always made this fudge around Christmas and we love it!!!"...
Read more ...We made these every Christmas growing up in Louisiana. Even Maw-Maw remembers making these for her children at Christmas....
Read more ...This is a very moist and rich cake. Goes well with afternoon coffee. As our older generation would do on lazy Sunday afternoons – Visité avec la cafe noir – An afternoon visit spent with family or friends passing around (black) coffee, the news and the latest stories....
Read more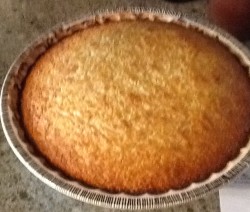 Coconuts are enjoyed by many cultures around the world and are an extremely versatile ingredient. Although great in a savory dish, here is a well-received pie recipe. You may notice that there is no pie crust required. This pie makes it's own crust!
Read more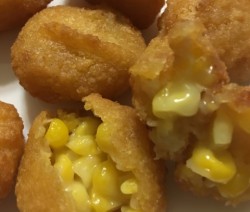 ...These taste like little fried corn. Whether you call them nuggets or fritters, these are totally delicious...
Read more ...A tasty blend of flavors for a quickly prepared side dish....
Read more ...The name speaks for itself. Baker's hint – before pouring the batter into the pie shell, baste shell with beaten egg white. It will help prevent a soggy crust....
Read more Flavorful is the word for this dish similar to macque choux (shoo). Great with fresh corn (that has been pre-cooked) also.
Read more ...Apple cake continues to be one of the most popular cakes around. Interesting fact: Apples float because at least 25% of their mass is air....
Read more