Recipes by

Carrie Breaux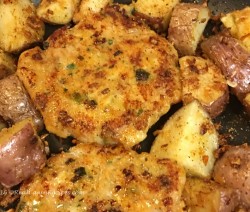 Shrimp patties are a traditional Cajun favorite.
Read more ...Although not a French Cajun name, this is an extra good recipe and was served often while we were growing up. Easy to prepare....
Read more ...This is one of my favorite fudge recipes. Great Christmas or holiday candy… actually, anytime candy!...
Read more ...A different take on the classic Rice Krispies treat, always a hit with kids....
Read more