Search Results For
couche ...A different version of cush cush to quote our author "oooolala so good". A staple breakfast or supper food of the Cajun Culture -...
Read more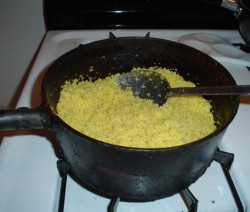 ...Also called "Cosh Cosh", this simple dish was once the everyday "supper" for Cajuns. Served with milk, figs or cane syrup and even (one of my favorites) chopped pork cracklings. It was satisfying and filling. My favorite was eating it with coffee added to my milk and lots of sugar! ...
Read more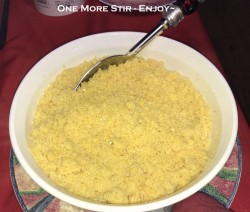 ...sh. It is also eaten with different condiments Milk…. Figs, Sugar, Cane Syrup,Coffee, Bacon, and Cracklings. A Cajun tradition made easy with the microwave.. And you don't like all that stirring? Would you like to make Couche Couche only stirring twice? Microwave is the answer! Couche Couche. was mainly served ...
Read more