Recipes The sauce for this chocolate bread recipe hardens on the bread. The cook of the recipe writes – My Mom, Verlene Abshire made this when i was a lil girl. Now we make this for my kids and all their friends. They love it and we make a whole loaf ...
Read more Great Dip for Super Bowl or Mardi Gras Parties – Or any fun time get together. Joanna adapted this recipe from the Junior League of Birmingham, AL cookbook
Read more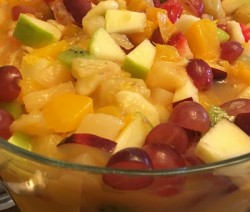 In memory of Triston Francis Bourque From Wikipedia – Fruit salad is a dish consisting of various kinds of fruit, sometimes served in a liquid, either in their own juices or a syrup. When served as an appetizer or as a dessert, a fruit salad is sometimes known as a fruit cocktail or fruit cup. In ...
Read more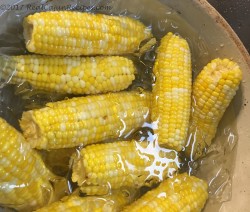 Fresh corn on the cob anytime you want.
Read more