Simple Cinnamon Pecans
2007-05-28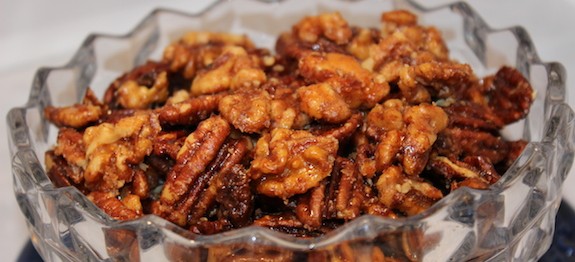 Yield :

4 cups

Servings :

4 cups

Prep Time :

20m

Cook Time :

60m

Ready In :

1:20 h
Ingredients
2 tbsp melted butter
2 tbsp light corn syrup
2 tsp granulated sugar
1/2 tsp ground cinnamon
1/4 tsp salt
4 cups shelled pecan halves
Directions
Step 1
Preheat oven to 250 degrees.
Step 2
Mix all ingredients together except the pecans. Once blended stir in the pecans.
Step 3
Arrange in a single layer on a cookie sheet; bake for 1 hour stirring every 15 minutes.
Step 4
Cut into bars once cooled and store in an airtight container.