Recipe Type:
Shrimp Crawfish Étouffée is one of our favorite Cajun classics, but many newcomers find the dish tricky.  This recipe is sure to deliver delicious results in a short amount of time.
Read more This bisque is smooth and satisfying. Made with Louisiana sweet potatoes and gulf shrimp.
Read more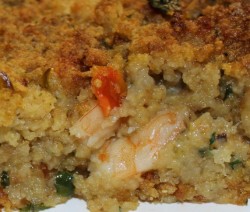 Enjoy this fun information on LA seafood: in a blind taste test, consumers chose Louisiana oysters over others sold in the US 85% of the time. Cajuns will chose it 100% of the time. Fried Oyster or Fried Shrimp compliment this dish.
Read more Looking for a simple dish that would be great for Weight Watchers? This dish has it. You are sure to get your vegetables for the day with this dish. Shrimp are also very healthy for you to eat in a regular diet. Most Cajuns favor Gulf Shrimp. The thing to ...
Read more Cajuns love their rice, and their modern rice cookers. No matter the brand, Cajuns refer to their rice cooker as a Hitachi!
Read more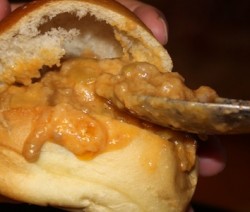 Pistolettes are a football shaped brown 'n serve bread rolls also known as French rolls. The inside of these rolls are carved out and replacing the cavity a delicious concoction of shrimp or crawfish wonderment. As my son says, there is nothing that taste better than 2 carbs together. This ...
Read more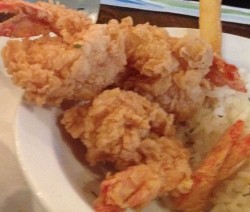 Back in the day, when you were hungry after a night of fun dancing in Kaplan, you would head out to the Vermilion Cafe to replenish your energy for the next time. If you had the privilege of meeting Ms. Inez, you knew you did not want her giving you ...
Read more