Recipe Type:
Shortcuts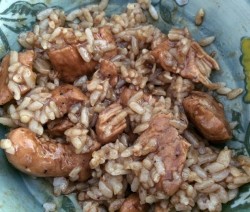 I don't know how this tastes like my grandma's, but it does. I didn't have any fresh vegetables, so I used a bunch of dried minced garlic and onions and it came out super good.
Read more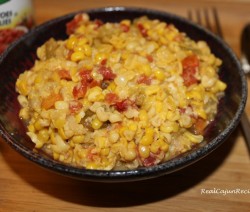 Need to freeze fresh corn or want to have macque choux without much stirring so you  can cook other foods?  The best part of using a slow cooker or crock pot is that it's simple and takes less effort and stirring than stove top cooking.
Read more This recipe shows the versatility of three popular Cajun favorites. Fresh pork sausage or smoked sausage maybe used and crawfish or shrimp may be used,
Read more Crawfish Étouffée is one of our favorite Cajun classics, but many newcomers find the dish tricky.  This recipe is sure to deliver delicious results in a short amount of time.
Read more Very easy to make yet so elegant and delicious. From the author: This cake needs nothing else. It's the most delicious coconut cake I've ever had and I don't usually care for coconut!
Read more It only takes 6 apples to create this impossibly delicious dessert.
Read more Cajun word for Pineapple is ananas. Cajun word for Angel is ange. Cajun word for surprise is supris! Supris moi, s'il vous plait avec du gateau! Pineapple is one of the world's favorite tropical fruits. First called "anana", a Carribean word for "excellent fruit", the name "pineapple" came from European ...
Read more