Recipe Type:
Crawfish A delicious cream sauce of crawfish, crabmeat, or shrimp; suitable for virtually any type fish.
Read more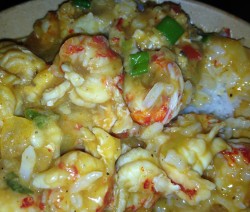 An easy Etoufee and some of the best you'll ever eat.
Read more A sweet and spicy sauce that goes well with shrimp. As with most of our seafood recipes, crawfish may be substituted for shrimp.
Read more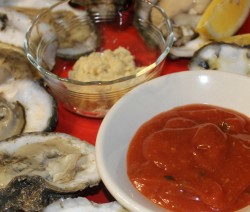 A combination casserole of meat and seafood – from the oven to the table. This is one of the easiest no fail recipes for dressing. The flavor is incredible. As with any recipe that contains crawfish, shrimp maybe substituted, you could even mix the two and add crab meat.
Read more A great party dip to serve with crackers or chips.
Read more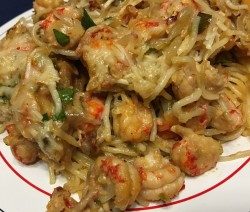 Angel hair pasta compliments this light, delicate sauce.  No crawfish – Use Shrimp Great Lenten Dish – Don't like Eggplant – No Problem – Leave it off
Read more I made this recipe up off the top of my head one day. I guess I was bored. I am still trying different ways to cook it. You can add shrimp if you like and the recipe easily doubles. Play around with it. This is by far a healthy diet ...
Read more