Recipe Type:
Crawfish Cajuns love their rice, and their modern rice cookers. No matter the brand, Cajuns refer to their rice cooker as a Hitachi!
Read more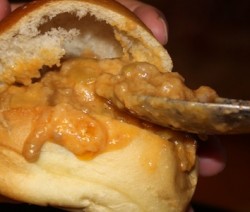 Pistolettes are a football shaped brown 'n serve bread rolls also known as French rolls. The inside of these rolls are carved out and replacing the cavity a delicious concoction of shrimp or crawfish wonderment. As my son says, there is nothing that taste better than 2 carbs together. This ...
Read more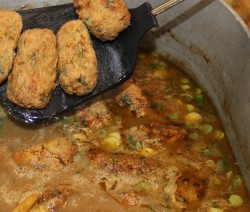 Get fo' or t'ree of y'all's people together; maybe your nonc or your parraine and Granmere' and f'sho your cher ami, especially if y'all make double or quadruple batches. Good company around the make-table makes the time go fast and the food taste better. This recipe quantity allows for freezing. If ...
Read more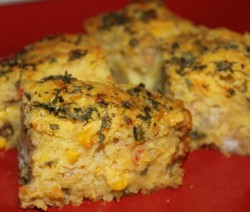 This dish is really a meal in itself!
Read more This recipe is a perfect use for fake crab meat.
Read more This is a seafood casserole with cheese in it. My family loves it and asks me to make it all the time.
Read more More and more Cajun families are combining cuisines to make wonderful meals for families. Our author write "We make this cornbread for every holiday, every special occasion and just whenever we crave it. Where other Mexican corn breads are dry, this cornbread is very moist and delicious. It is a ...
Read more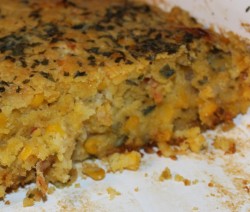 Mouth-watering Caj-Mex Cornbread that can be a meal in itself or as a side dish.
Read more