Recipe Type:
Classics
My Mom baked the best sweet potatoes. For years I tried to replicate hers and always blamed my not having a gas oven as to why mine were not quite as juicy and as flavorful. In fact I tried wrapping in foil but they still were not perfect. My problem ...
Read more Crawfish Étouffée is one of our favorite Cajun classics, but many newcomers find the dish tricky.  This recipe is sure to deliver delicious results in a short amount of time.
Read more
Remember the mornings when Momma pulled out the skillet and reached for the Hershey's Cocoa powder. You knew what she was going to make; you ran to get the Evangeline Maid Bread so you could be the first to get served delicious Chocolate Bread.
Read more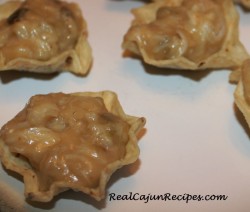 This recipe makes me long for the days of crabbing at Rockefeller Refuge with my children. Rockefeller Wildlife Refuge, located in eastern Cameron and western Vermilion Parishes, is owned and maintained by the State of Louisiana. When the Rockefeller Foundation officially granted the property to the state, they spelled out ...
Read more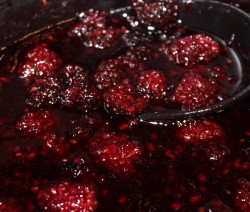 Snakes and Blackberries go hand in hand. If you have ever picked blackberries you probably know that, already! The picture shown is the blackberries cooking before adding the dumpling.
Read more