Recipe Type:
Classics Fall always reminds me of sugar cane, syrup and popcorn balls. My favorite as a young child.
Read more Another Cajun Classic! So good, you'll slap your momma.
Read more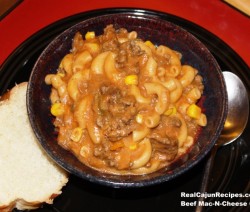 This dish is easy, inexpensive and yummy comfort food being mixed into one pot!  My kids always called this dish Goulash but not sure why. Hungarian Goulash where the dish name Goulash originated was a stew mixture made with beef and vegetables. My guess is because what you cooked ended ...
Read more A  popular and classic hoilday yam casserole.
Read more