Recently Added Recipes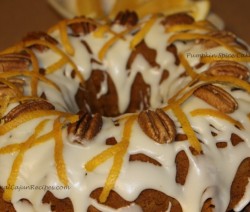 Pumpkin Spice Cake made from scratch with three ingredients. This is a  moist, fluffy pumpkin spice cake recipe with powdered sugar frosting. Easy to make recipe and perfect for the holidays!
Read more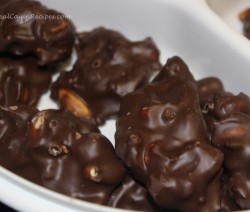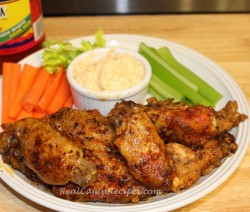 A twist on Blue Cheese dressing for your superbowl parties! Use the sauce from this Cajun Hot Wings recipe - http://goo.gl/wTFZwO An adaptation from a Betty Crocker recipe
Read more Chocolate pie is great for holidays or any day your grandchildren wishes their favorite pie to be made.
Read more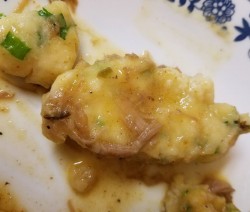 This recipe was originally posted to the Cajun French Virtual Table Francaise Facebook Group. It's different from other dumplings posted on the site because it's light and fluffy, and features parsley and onion tops. The author, Jamie Sellers, said "We cooked our dumplings in a pork roast and gravy. You ...
Read more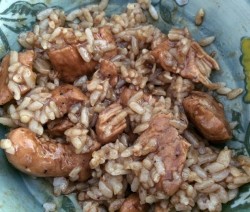 I don't know how this tastes like my grandma's, but it does. I didn't have any fresh vegetables, so I used a bunch of dried minced garlic and onions and it came out super good.
Read more