Recipes With Course:
Side Dishes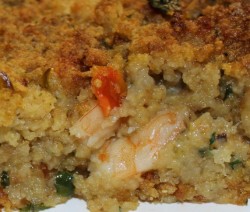 Enjoy this fun information on LA seafood: in a blind taste test, consumers chose Louisiana oysters over others sold in the US 85% of the time. Cajuns will chose it 100% of the time. Fried Oyster or Fried Shrimp compliment this dish.
Read more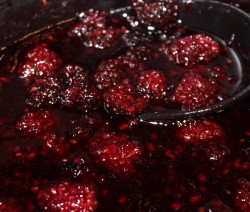 Snakes and Blackberries go hand in hand. If you have ever picked blackberries you probably know that, already! The picture shown is the blackberries cooking before adding the dumpling.
Read more From the author – This is my own variation on a broccoli casserole that is all scratch. I fix this for holiday meals and special occasions.
Read more Great with Sunday roast or potluck dish.
Read more Good side dish with bar-be-que or pork-loin roast.
Read more Serve as you would baked potatoes or just plain on plate. These are good the next morning for home fries or just eat them cold. These are actually better the second day.
Read more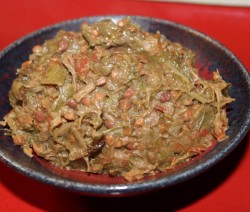 The author says of this recipe: "The Tabasco is the secret ingredient. The okra still has good texture but is softened enough and the flavor is much more like fried okra. Everyone who likes okra and even some that don't because of the slime really like this dish."
Read more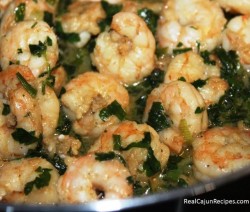 Always a hit at brunches. Just ask that Jenny girl.
Read more