Recipes With Course:
Side Dishes From Google, dill is an aromatic annual herb of the parsley family, with fine blue-green leaves and yellow flowers. The leaves and seeds of dill are used for flavoring and for medicinal purposes. The word dill comes from the Norwegian word "dilla" meaning to soothe.  Dill pickles is one of the ...
Read more
My Mom baked the best sweet potatoes. For years I tried to replicate hers and always blamed my not having a gas oven as to why mine were not quite as juicy and as flavorful. In fact I tried wrapping in foil but they still were not perfect. My problem ...
Read more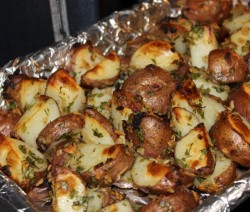 Red potatoes stay firm when cooking and are frequently referred to as new potatoes. Red potatoes which have medium to low starch hold their shape when boiled, baked or sliced. Which is why most Cajun use them to make their potato salads.
Read more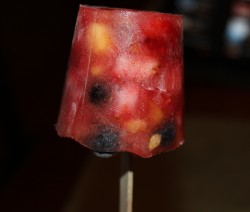 It's Watermelon Time!!! Did you know July is celebrated as National Watermelon Month? And because it is full of water;the fruit is called a WATERmelon. About 91.5 percent of the entire food is water thus why it is probably one of the most popular foods during summer. Every part of a watermelon is ...
Read more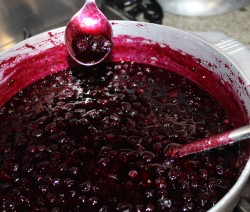 It is Blueberry Season and everyone loves blueberries also known as star berries We love them fresh picked eaten straight from the bush or baked into a favorite dessert or we enjoy them as jam, preserves and jelly. Maine is the blueberry production capital of North America but they are grown in ...
Read more Nothing is better than fresh tomatoes from the garden, unless they are baked with sweet corn in this refreshing summer pie.
Read more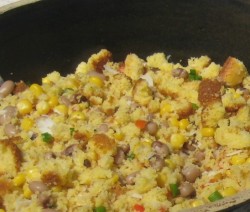 Cornbread is a popular item enjoyed by many people for its texture and aroma. Cornbread is a common bread in the Cajun cuisine. Take the cornbread one bite further with this very unique type of salad.
Read more We found a delicious way to make cabbage unhealthy!
Read more