Recipes With Course:
Nouveau Cajun Great ice cream topping made a little healthier.
Read more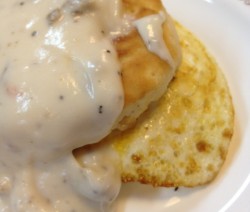 Chipped beef served on toast or biscuits has long been know by its alternative name which we can not enter on our site – SOS - Something on Shingles.
Read more Apple Stack Cake has roots in the southern Appalachian Mountains. Made with a filling of dried apples and batter stacked in six to eight layers, it's one of the earliest desserts of the region.
Read more Although Natchitoches, LA is not in Cajun Country, they do have a recipe worth mentioning in "Nouveau Cajun." Natchitoches, Louisiana, is known for their "Festival of Lights", being the location for the filming of Steel Magnolias, and famous meat pies. Their meat pies have been popular there since before the ...
Read more With the influx of mixed cultures, Mexican food has found its place to the Cajun dinner table.
Read more This enchilada casserole is great for a side dish or main dish.
Read more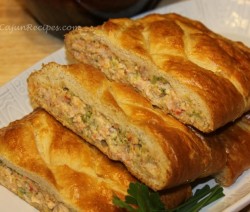 Crescent Rolls Stuffed with a Crawfish and Broccoli mixture.This "crawfish bread" at a party is a big hit. Easy to prepare and can be made with crab, shrimp or crawfish. Serve as an appetizer or as an entree.
Read more