Recipes With Course:
Cakes & Candy Kumquats are tiny fruits with a sweet to sour citrus flavor and a fully edible peel. Kumquats are in season starting in October in South Louisiana.
Read more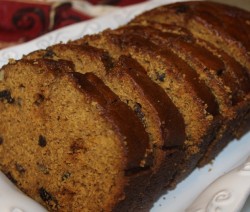 A classic pumpkin bread from C&H Sugars. So easy to prepare; turns out real easy – with a flavor that is as good and American as apple pie.
Read more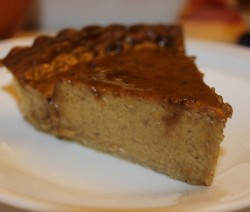 From Wikipedia  - A pumpkin is a cultivar of the squash plant, most commonly of Cucurbita pepo, that is round, with smooth, slightly ribbed skin and deep yellow to orange coloration. The thick shell contains the seeds and pulp. The pumpkin pulp is the heart of this pie. What is interesting ...
Read more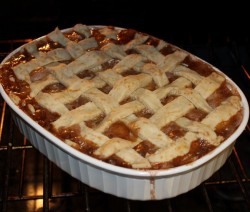 A cobbler , a deep-dish fruit pie with a rich biscuit crust, usually only on top. would be a perfect dish to make with Extra Fresh Figs. The crust a tasty biscuit dough is highlighted in taste by the shredded cheddar cheese used   Don't have time to make the crust…a store purchased pie ...
Read more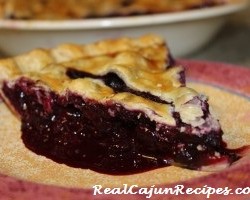 With July being Blueberry month – here are a few fun facts from the USDA and a great pie recipe adapted from Better Homes and Garden. ▪ Blueberries grow in clusters on bushes but don't ripen at the same time ▪ Blueberries are also called star berries ▪ Wild blueberries grow on low ...
Read more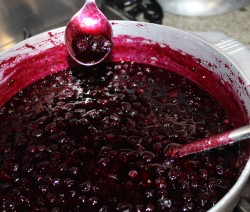 It is Blueberry Season and everyone loves blueberries also known as star berries We love them fresh picked eaten straight from the bush or baked into a favorite dessert or we enjoy them as jam, preserves and jelly. Maine is the blueberry production capital of North America but they are grown in ...
Read more The best cheesecake in the world, oh my! If there's cheesecake in the house, I'll have some and if not I will make this one. Because you don't live near a bakery doesn't mean you have to go without cheesecake; you can make this one.
Read more This candy was prepared for 70 co-workers. I was glad I was one of them. This candy is quick and easy to make. Where did anyone come up with the name "bark" to describe a holiday candy that comes in sheets made of chocolate or similar meltable confections with pieces ...
Read more