Recipes With Course:
Cakes & Candy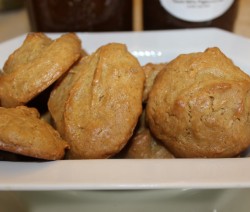 Figs are a delicious fruit, often thought of as sacred. At one time, Greece even made it illegal to export figs, wanting to make sure that they had the advantage at the Olympic Games. Mawmaw sure would've high jumped for fresh figs to make her jam and preserves.
Read more This is a recipe my mom used to make to take to work. It was really good, and she'd always have to make sure my sister and I didn't eat it before she got it out of the door.
Read more