Recipes With Course:
Breads & Rolls Croquinoles (Kro-ce-yoils) Cajun Doughnut is one of the more popular classic Cajun sweet pastries. My mother used to make croquinoles and make a Steen's syrup coating to dip them in. They were gummy but good. Very good and even better if you add a little crushed pecan on each of ...
Read more "Ten year-old Daniel loves to help me cook! This is his own cakes from scratch recipe, perfect for weekends, or when Dad gets up real early to prepare the pancakes before the kids are off to school. Or better yet, wake up Grandma; she loves to do that!"
Read more My Mom made the best bread. She had lots of practice cooking for eleven. We always looked forward when Mom made her bread for our mid-afternoon snack when we were working in the fields. We would eat the bread with lots of butter or fig preserves.
Read more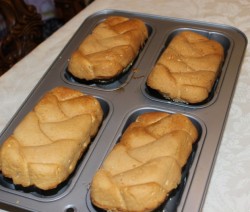 I made this bread and took it to work. Everyone raved about how good it was!
Read more The aroma of the yeast being added to the mixture can only be beat by the smell of this bread cooking. Make a memory and bake this today!
Read more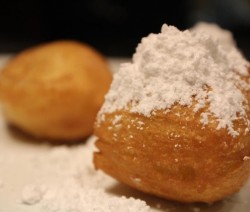 Mel says "A fast and yummy way to a big ole plate of fake beignets! Fool all of your friends when they come visit!" The Chef favors Pillsbury Grand Buttermilk or Flaky Biscuits brand.
Read more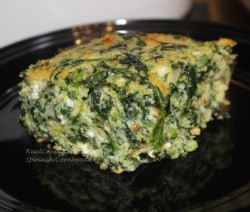 A very easy and different twist – spinach, cottage cheese- onions- cheese- to the classic old cornbread – Gimme Some of dat Cornbread! One of our readers suggested this: added 1/2 cup cracklin crumbs to add a lil "more" Cajun taste!!
Read more A real quick biscuit recipe with a big taste.
Read more