Recipes With Course:
Appetizers Classic boudin with pork livers added.
Read more Fall always reminds me of sugar cane, syrup and popcorn balls. My favorite as a young child.
Read more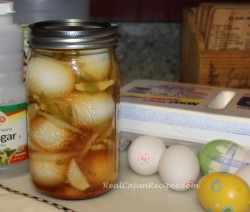 Pickling is one of the oldest methods of preserving foods. Pickling is the preserving of food in an acid (usually vinegar), and it is this acid environment that inhibits undesirable bacteria growth.
Read more